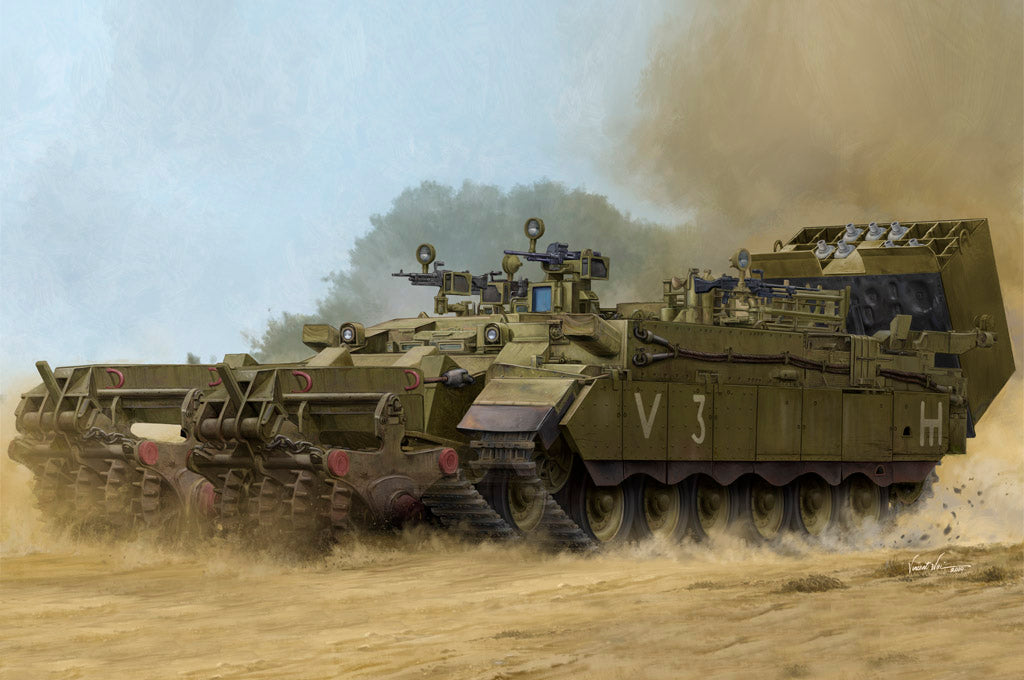 Hobby Boss 84546 - IDF PUMA CEV - 1:35
---
IDF PUMA CEV The Puma is a heavily armored Combat engineering vehicle and armored personnel carrier that the Engineering Corps of the Israeli Defence
Forces has used since the early 1990s. The vehicle can carry a crew of up to eight. The 50-ton vehicle's speed is 45 kilometers an hour.
The Puma uses the hull of the Sho't, which is itself a modified British Centurion tank.
Some Pumas are equipped with the Carpet mine-clearing system. This consists of 20 rockets that the crew can fire singly or all together. The rockets contain a fuel-air explosive warhead which spreads a cloud of fuel fumes that are then detonated. The overpressure from the explosion destroys most mines. The Puma then advances behind a set of rollers that trigger any mines the fuel-air explosion did not destroy. There is also electronic equipment for detonating roadside bombs or jamming detonation signals.
CODE: C&M
---
Share this Product
---
More from this collection